Improve your business results by segmenting email marketing messages
Published in november, 08 of 2013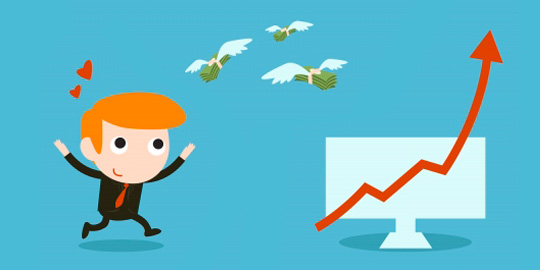 Yes, it is possible that, by sending segmented email marketing campaigns you can significantly
improve your business
results and the conversion rates of your company! Submitting fewer but well organized emails to the specified market segment may improve your reputation, generate leads and also increase the ROI (return on investment) of the
email marketing campaigns
.
Assuming that "targeting" means dividing into parts, segmenting an email campaign means: dividing various campaigns with different content for different audience.


At first, sending segmented e-mail marketing campaigns may be a bit tricky. Therefore, before carrying out a segmentation process and targeting your audience, it is necessary that you collect enough data about your customers/readers.


Let's take a look at the following example, so that it will be easier to understand the importance of collecting data. Let's assume that you work with a company that sells wines of all types and from all over the world. How for example could you segment the interests of your audience to accurately target your campaign?


First of all, you can divide your customers in accordance to their interest in both: wines and countries. This way you can create lists of customers who are interested in French, Italian, Spanish or Portuguese wines. Moving on... We know where we are now; and from here you can already segment your emails and create specific campaigns to each type of customers! But, wait a minute...you can still do more. You can also divide your customers in accordance to their wine preferences – white, red, dry, etc... the possibilities are endless!


What can be actually more time-consuming apart from working with customer segmentation is collecting information about your customers itself. As shown in the example above, it is necessary to gather customer preferences and use them to create a relevant communication.


Why the segmentation is so important and helps achieve better results? Because you send only relevant information to your customers without overwhelming them with large amounts of content.


Is there anything better than receiving something you really have an interest in? People are tired of reading general emails with thousand offers and irrelevant to their interests information. By segmenting your email campaign content in accordance to the interests of your customers you will be on your way of establishing a long-term relationship with the clients. Furthermore, you will decrease the expenses on marketing and improve ROI (return on investment) of your email marketing campaigns.


Segment your contacts and send email campaigns based on their preferences. Use the information about your customers to target them more accurate and to get more leads from your email marketing campaigns! If you are still in doubt, go to the post:
email marketing content checklist
, and find out more.
*
Did you like the content? Share it!


If you would like to broaden the debate about this subject. Visit us on Social Networks and share your opinion about this content!