Email marketing for eCommerce websites
Published in 07 de noviembre de 2013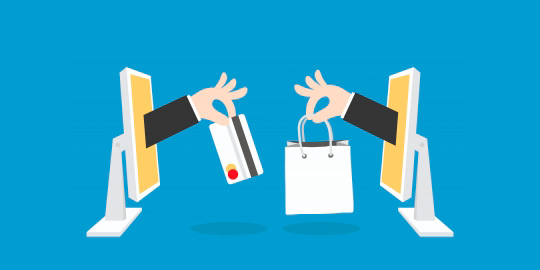 Email marketing is a very useful tool for every online business, including eCommerce companies. It provides opportunities to build relationships, trust and boost customer loyalty. When used wisely, email marketing can drive a major sales benefit for online shops.
As an eCommerce owner you do not want abandoned shopping cart or inactive customers in your database. Therefore, you should always remember about golden rules while creating email campaigns for eCommerce, such as: high quality email list and relevant content.
So, you run an online shop and would like to generate more revenue? Take a look at the following points below to find out what your online business needs to succeed.
Sending a weekly newsletter to your entire contact base surely will not increase your sales. You need to act more specifically. As an eCommerce owner, you possess a lot of information about your customers. Remember, that your customer base is your "gold mine" - use this data to send segmented emails, such as: birthday mailings, customer satisfaction mailings, customer loyalty mailings and abandoned shopping cart mailings. Generally, make sure your emails are as personalised as possible as no-one want to receive general emails and you will get more back from customers.
Ask your customers what they think about your product/service
Why not asking your customers what they think about your online business? Use email marketing and ask them to write feedbacks. After receiving their answers you will know what they really think about your shop. In order to encourage them to send a review, you can offer a reward, such as: discount. If there is no answer form your customer, you may resend the email or send a reminder. You can use the information given by your customers to optimize the product information in your online shop. You can act in a smart way and add something like this to your products: "This product is recommended by 8 our customers" or "This product received 10 positive feedbacks".
Activate inactive customers
If you run an online shop, you probably possess inactive customers in the shop database. Probably they have purchased something from your shop once or twice and they do not visit your website any more. They also do not open newsletters and do not interact with your campaigns? What to do? Are these inactive customers useless for you and you should simply delete them? What about sending to them a reactivation email with a call-to-action content? Is it going to be enough to encourage them to make a purchase in your shop? Well...Some of your inactive customers might have purchased something once and they will probably not come back, but there are contacts out there that your online remarketing may turn into active customers.
Ok. But what to do with contacts who do not answer your newsletters, campaigns or reactivation emails? There are two options:
remove them from your database permanently, or
move them to the separate list where you can keep all inactive customers.
*

Did you like the content? Share it!

If you would like to broaden the debate about this subject. Visit us on Social Networks and share your opinion about this content!